Big Thunder Marine is a renowned and trusted name in the boating industry, offering a comprehensive range of services to boating enthusiasts. With multiple locations across the United States, including Lake of the Ozarks, Palm Beach Gardens, and Key Largo, Big Thunder Marine has established itself as a premier destination for boat sales, boat service, marinas and slips, gas docks, and rental boats.
When it comes to boat sales, Big Thunder Marine boasts an impressive inventory of top-quality boats from leading manufacturers. Whether you're seeking a high-performance speedboat, a luxurious yacht, or a versatile pontoon boat, their knowledgeable and friendly sales team is committed to helping you find the perfect vessel to meet your needs and preferences.
In addition to boat sales, Big Thunder Marine is dedicated to ensuring the optimal performance and maintenance of your boat through their reliable boat service department. Their skilled technicians are equipped with the latest tools and expertise to handle all aspects of boat repair and maintenance, from routine inspections to major engine overhauls. They take pride in delivering efficient and reliable service to keep your boat in pristine condition.
Big Thunder Marine also offers a range of marinas and slips, providing a secure and convenient home for your boat. Their well-maintained and fully equipped marinas offer amenities such as fuel stations, pump-out services, and on-site security, ensuring a hassle-free boating experience. Additionally, for those in need of rental boats, Big Thunder Marine provides a diverse fleet of well-maintained and fully equipped boats, allowing boating enthusiasts to enjoy the scenic beauty of Lake of the Ozarks, Palm Beach Gardens, and Key Largo without the commitment of ownership.
At Big Thunder Marine, their commitment to customer satisfaction and their passion for boating shine through in every aspect of their business. With their extensive experience, exceptional service, and prime locations, they are the go-to destination for all your boating needs. Whether you're a seasoned boater or just starting to explore the world of boating, Big Thunder Marine is dedicated to making your boating experience truly exceptional.
OUR MISSION
Boaters Dedicated and impassioned to deliver an exceptional experience while providing a lifetime of memories.
Almost all of us at Big Thunder Marine are passionate boaters and love spending time on the water with our friends and family. We know more about products and services available because we use them ourselves. We want you to have as much fun on the water as we do!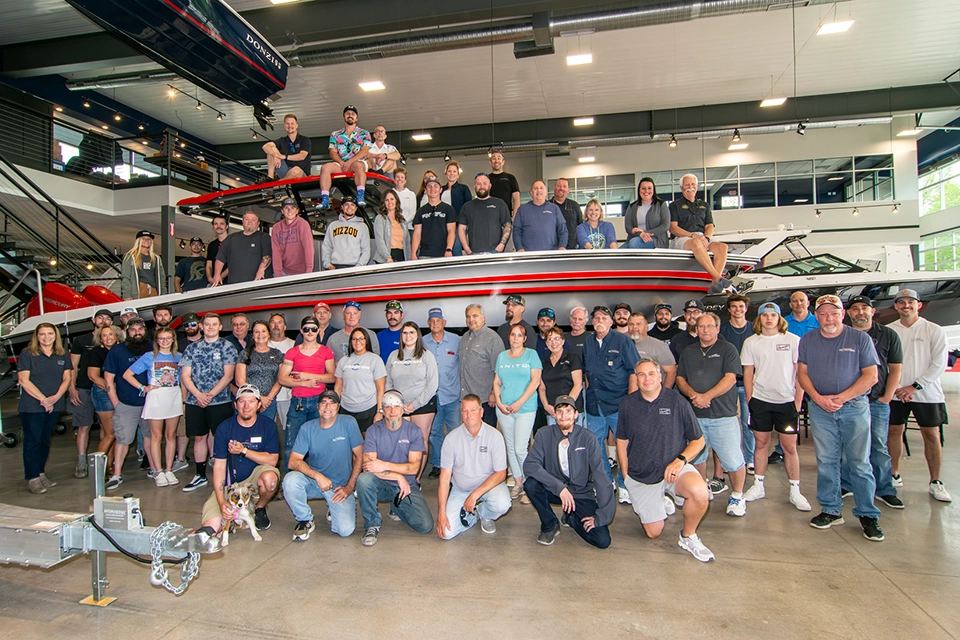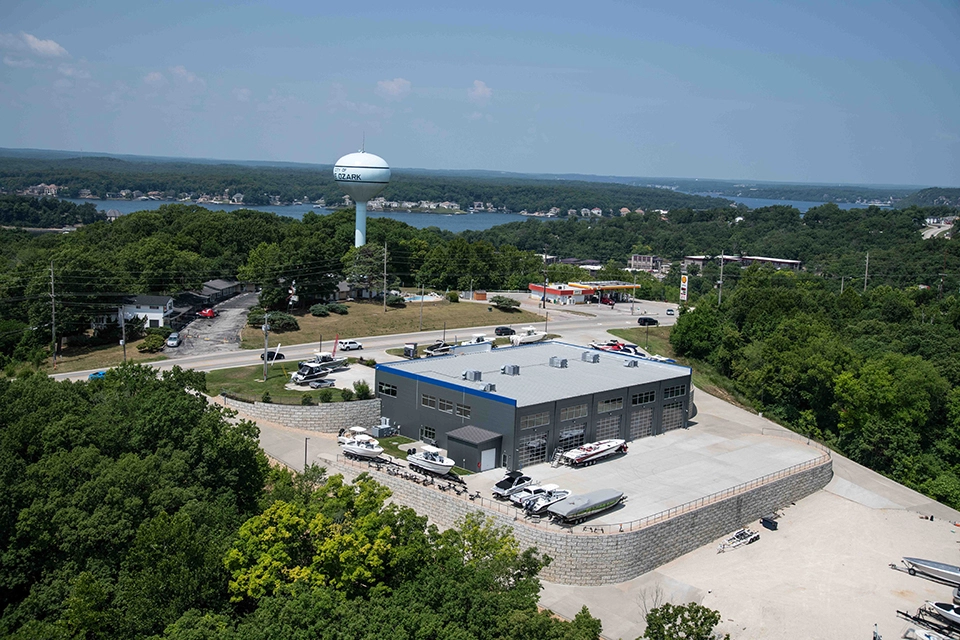 OUR VISION
Sharing our love for the water with current and future boaters.
Want to know more about a product or service? We would be happy to tell you how we've used it or had something done that helped us have more fun on the water
OUR VALUES
Teamwork
Growth
Integrity
Fun
We realize most of you think TGIF so you can spend time on the water, and we believe in them as well. We work together as a team to provide the best experience on the water We believe in personal and company growth - we're always learning and bringing new products to the market Everything we say and do is with the utmost Integrity Most of all we have Fun!